Beginning in 1993 with a local businessman and a local educator, the Quest for Success organization was established. This Collier County program would provide resources needed to send hard-working students to four-year colleges and universities. Tad Dekko and Gene Oliff started with only 10 students, now 25 years later, Quest is proud to have assisted over 1500 students achieve their goal of attending college and ensuring a future of limitless achievement. The Quest Program is the direct result of their collaborative efforts and vision of these two men.
100% of Quest participants are accepted into college.

The Quest Philosophy
From Freshmen Onward, the 4-Year Path to Success. We believe in giving students the tools and knowledge they need to thrive throughout college and into their future. By matching our youth with the right schools and helping them pursue funding for their education, we are setting them up for a lifetime of accomplishment. The skills learned at Quest will prepare students to be self-reliant, decisive and responsible — all premier qualities of an active and contributing member of society.
The Quest Mission
The Tools Needed for a Prosperous Future.
Through our personalized curriculum, we aim to empower students with the ability to forge the career of their choosing to ensure a future filled with lifelong learning and economic freedom. We strive to connect students to the school which will fit their needs and wants, and by doing so, create an opportunity for them to thrive in their professional field.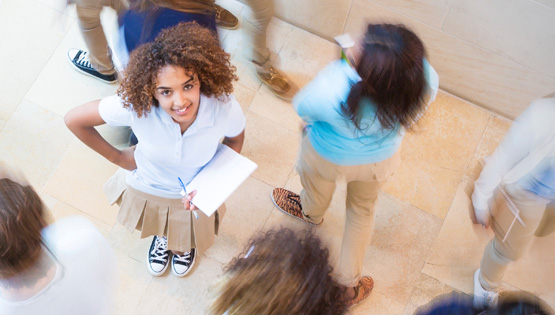 What Quest Offers
A Clear Path to Success, for Every Year of High School.
We work with students throughout their high school careers in order to assist them in achieving their highest level of success. We advise our students in academics, character development, goal setting, personal planning, and time management, as well as specialty workshops and tutoring to hone reading, writing, mathematics, and test-taking skills.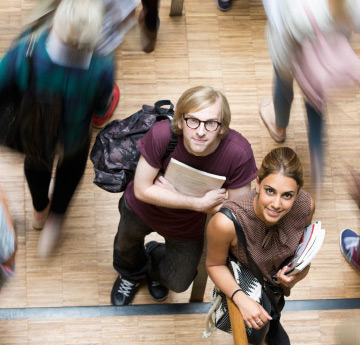 Freshman and Sophomore Years
Realize the "6 Most Important Decisions You'll Ever Make."
Develop effective strategies for personal and academic success through the "7 Habits."
Sharpen your time management and organizational skills.
Discover your passion — turn what you like to do into a college major/career.
Choose the right courses — should you take Honors, Advanced Placement, AICE courses, or Dual-Enrollment?
What types of courses do colleges prefer?
Establish Community Service relationships and "Pay it Forward!"
Junior and Senior Year
Interactive, comprehensive SAT/ACT Test Prep skills
Which test is best?
When and how often should you take the test?
Excel at writing exemplary college admissions and scholarship essays.
Research and discover which colleges are best for you, academically & financially.
Fine-tune what's needed and when it's needed as you submit your college applications.
Personal access to college admissions officers from competitive colleges.
Secure the most financial aid and scholarship awards to the right college for you.
*The latest students may begin their participation in Quest is the start of their junior year.
---
What Our Students Are Saying
Coast-to-Coast Achievement
Click to see some of the colleges our students have attended.

"My wife and I sat through college night last night at my daughter's school, and all that was covered is old news to us…but that is only because Quest is so AWESOME."
—Blair F.