Beginning in 1993 with a local businessman and a local educator, the Quest for Success organization was established. This Collier County program would provide resources needed to send hard-working students to four-year colleges and universities. Tad Dekko and Gene Oliff started with only 10 students, now 25 years later, Quest is proud to have assisted over 1000 students achieve their goal of attending college and ensuring a future of limitless achievement. The Quest Program is the direct result of their collaborative efforts and vision of these two men.
100% of Quest participants are accepted into college.

The Quest Philosophy
From Freshmen Onward, the 4-Year Path to Success. We believe in giving students the tools and knowledge they need to thrive throughout college and into their future. By matching our youth with the right schools and helping them pursue funding for their education, we are setting them up for a lifetime of accomplishment. The skills learned at Quest will prepare students to be self-reliant, decisive and responsible — all premier qualities of an active and contributing member of society.
The Quest Mission
The Tools Needed for a Prosperous Future.
Through our personalized curriculum, we aim to empower students with the ability to forge the career of their choosing to ensure a future filled with lifelong learning and economic freedom. We strive to connect students to the school which will fit their needs and wants, and by doing so, create an opportunity for them to thrive in their professional field.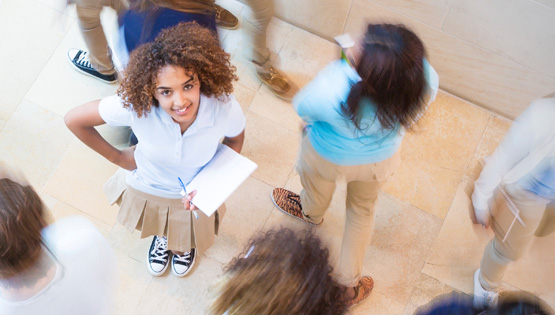 Our Leadership
The Quest Team. Combining dedication to our community and its youth with a passion for educating, the Quest team has a proven history of preparing students from all walks of life for their college journey. As the organization moves into its third decade, the team is excited to continue its service to you and your future.

"My wife and I sat through college night last night at my daughter's school, and all that was covered is old news to us…but that is only because Quest is so AWESOME."
—Blair F.