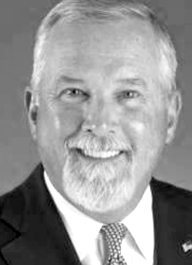 Garrett Richter
Chairman of Quest For Success; 2nd Term Florida State Senator; Founder, Director, and President of First Florida Integrity Bank and TGR, Inc.
Elected in 2008, Garrett Richter is serving in his second term as a Florida State Senator, representing portions of Collier and Lee Counties. He was unanimously elected as President Pro Tempore of the Senate in November, 2012 and was subsequently reelected as President Pro Tempore in November, 2014. He previously served for one term in the House of Representatives. Prior to his election, Senator Richter was a founder, director, and President of First National Bank of Florida. He is currently a founder, director and President of First Florida Integrity Bank and TGR, Inc. in Naples.
Senator Richter is a proud veteran. While serving with the 75th Ranger Company in Vietnam he was awarded a Bronze Star and the Vietnam Cross of Gallantry and Combat Infantry Badge in 1971. Additionally, he served in the U.S. Air Force Reserves from 1979-1981. He is a graduate of the University of Pittsburgh and the Graduate School of Banking at Madison, Wisconsin.
He has been married to Diana for 41 years and together they are most proud of their three grown children and their five grandchildren.
BACK